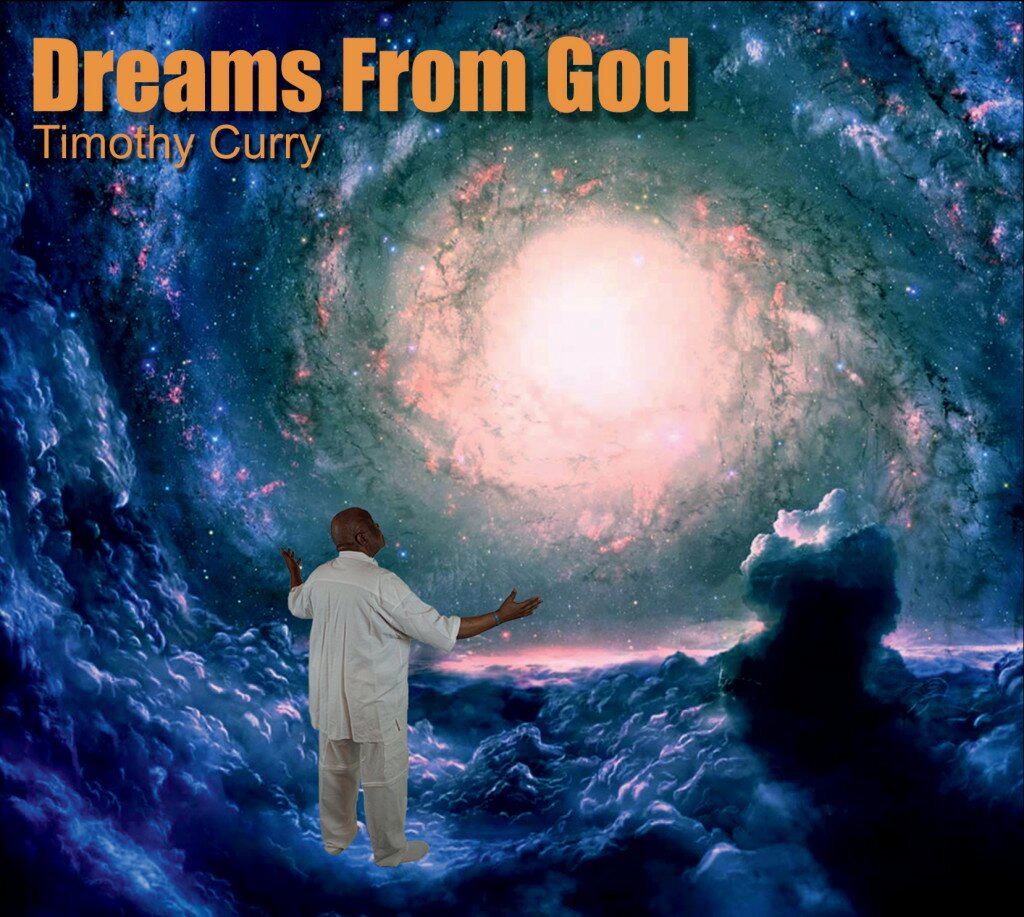 It's not money and it's not fame, though neither will be refused. The core goal of any true artist is to make themselves immortal through their work. Austin gospel/soul singer Tim Curry knew that with his new album Dreams From God he was leaving a piece of himself for future generations.
He didn't know he would not live to see the album come out. On Monday Feb. 2, Curry laid down a piano instrumental that finished the record. Five days later he would succumb to the pancreatic cancer that had been diagnosed only six weeks earlier. Timothy Charles Curry was 63.
"Tim told me he had become obsessed with this record," says pianist Kay Kidd, who's played with Curry on Sundays the past 12 years at Tarrytown United Methodist Church. "Then, after he was diagnosed, on the Friday before Christmas, he told me, 'now I know why.'"
The album's producer Mike Collins, who met the singer through his work with the Tim Curry Trio (with Will Dunlap on guitar and Jorge deArmas on percussion), says Curry came to him in October and said he had two songs that had come to him in dreams and he needed to record them right away. "There was definitely a sense of urgency from Tim," says Collins. "He said he had to convey exactly what he had heard in his dreams." The songs "Heaven" and "Sinner Saved By Grace" had deep meaning for the ZACH Theater regular who turned his life around in the early '70s.
Curry had a paid position as a soloist at Tarrytown United Methodist, but he was a member of Wesley United Methodist Church in East Austin. That home church held a tribute concert for Curry on Jan. 17 (see video below), which was followed the next day with an event at a private home hosted by Tarrytown Methodist. "I'd say 200-300 people went through that house," Kidd recalls.
"Tarrytown, you know I love you," Curry said, his voice cracking. When he sang "Leaving the Troubles of This World and Going Home," the only dry eyes were Curry's. He met his fate with courage.
"Tim saw the good in everyone," says Kidd, who took Curry on a tour of Germany in 2011 and proudly watched his powerful voice steal the show night after night. "He was the kindest, most gentle man, but he never hesitated to stand up for what he felt was right. He was an advocate for people who needed him in their corner."
Born in Midland in 1951, Curry moved to Austin to attend Huston-Tillotson College. Although he worked for 20 years as a guard at the federal prison in Bastrop, to pay the bills and raise a family, his chosen occupation was as a church singer. In 1982, he was the first Austin gospel performer to appear on the Bobby Jones show on BET, says his best friend of 40 years Barry Franklin. Curry was a versatile local actor who, just this past year won acclaim playing the lead role of Oedipus in the ZACH Theater's presentation of Gospel at Colonus. That play's co-writer Bob Telson came to Austin for a performance and was so impressed with Curry, he set up a meeting in New York City with the singer/actor to discuss future possibilities.
"Whether letting the spirit fly on a gospel riff, lilting his falsetto into the soul stratosphere, or swinging gently on a jazz standard, he can make the hair on my neck stand," ZACH creative director Dave Steakley wrote on the liner notes of a Curry Christmas LP. "When Tim sings, it's instinctive, natural and real. That effortless honesty is what audiences connect with because he sings from the heart." Stevie Wonder was a model of Curry's secular/spiritual sound.
That connection with people was not just for the stage or studio. "I would say that Tim was one of the most caring people I ever met," says Barry Franklin. "Even after he got sick, he was looking out for other people." Franklin recalls a recent meal in a fancy restaurant that Curry was too ill to finish. He got it wrapped up, then went outside to find someone who maybe didn't have the means for such a meal.
Collins says Curry complained of stomach pains during the recording sessions, keeping a bottle of Maalox at the ready. It wasn't until the LP's basic tracks were finished that Curry went to the doctor. Pancreatic cancer is one of the most aggressive varieties.
"He called me a couple of hours after he got his diagnosis from the doctor and said he needed to see me face to face that evening," recalls Kidd, who Curry called his little big sister. "So we met at Denny's that night and he told me he had cancer and it was bad." The close friends spent three hours in that restaurant booth, crying, laughing and just being silent. "Tim told me 'I'm going to sing as long as I can'," Kidd recalls. True to that he made his final performance at Tarrytown Methodist just six days before he passed away Feb. 7 in a San Antonio hospital. He chose Duke Ellington's "Come Sunday" for his solo turn at 11 a.m. services:
I don't mind the gray skies
'cause they're just clouds passing by.
Heaven is a goodness time
A brighter light on high
Just as Sophocles wrote Oedipus At Colonus, which would give Curry his greatest role when it was refashioned as a gospel musical, on his deathbed, Curry rushed to finish his greatest musical statement.
"Tim told me he put everything he had into Dreams From God and that his fervent prayer was that he would see what happened with his CD," says Kidd. He wanted to see the reaction from people. He wanted to hear how his music had touched others. "I said, 'It doesn't matter, Tim. Whether you're on this side or the other side, you'll know.'"
_
Curry's funeral will be Saturday at 2 p.m. at St. James Baptist Church 3417 E. Martin Luther King Jr. Blvd. Mourners are encouraged to wear Curry's favorite colors- burnt orange and brown. Viewing will be Friday 4pm-7pm at Wesley United Methodist church 1164 San Bernard St. He'll be buried in Evergreen Cemetery.
"At This Moment," written by Tim Curry, from the album Dreams From God. The LP comes out in two weeks and will be available at King Tears Mortuary 1709 E. 12th St.
—
"I didn't meet Mr. Curry until we filmed his tribute concert last month. In those few hours we saw the power of a man who devoted his life to his faith and to the music that sustained him. He was such a gift to our community. If you've never seen him perform, or simply wish to hear his voice one more time, please take five minutes and watch this video." – Alan Berg