Urban Co-lab, a new small business incubator and co-working space catered to community change-makers and entrepreneurs opened its doors earlier this week. The new site, located in Austin's eastside (corner of 12th and Chicon), is a collaborative initiative of Mission Possible, and strives to attract like-minded innovators that are trying to find solutions to social issues ranging from education and food deserts to transportation and housing. While many of these urban problems are being faced in Austin, innovative solutions generated here have the potential to impact on a national level.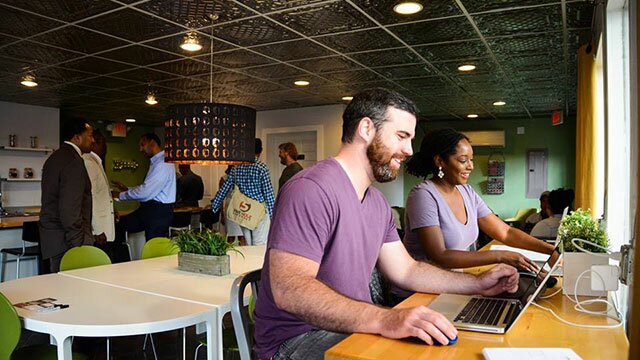 The space long sat dormant, and back in the 80's operated as a B&B (bar and brothel). Historically, the area has been an anchor for the Black business community, but unfortunate spells of drugs and crime in the 80's left the neighborhood crippled. In recent years, new police efforts to reduce crime have helped to allow new businesses to move in and revitalize the area.
The building features both a shared work space and private office space and board room, along with a kitchen, coffee bar, training room, community garden and food truck park. Memberships are available for dedicated desks, general co-working and drop-ins. For more information visit UCL's official website.